Closeness between Britain and Australia is still there
PM failing to curtsy has been questioned by monarchists. Picture: AP
The British are still gloating over the fact they've beaten us in World Cricket and we snicker because we don't like them, and they don't like us. Wrong. Totally wrong…
The first time I was exposed to the Australian republic v monarchy debate was in 1999, I had little or no exposure to the Royal Family, except the ubiquitous amounts of the Royal Family's antics splashed on tabloid magazines and magazines. I had formed a deluded opinion that after decades of beating them in every sport imaginable, they would really dislike us.
This is far from the truth.
Sure, the language is far more restrained, there aren't any masses of sequins and confetti been thrown around Parliament House when the Queen arrived today, but due to our constitutional monarchy, as long Elizabeth is the head of the throne, we'll still look up to her as Head of State.
It seems the tides have turned, with many newspapers and statistics publishing Australians are shuning the republican movement and moving back towards the monarchy. This is the far cry from 1997, when the Queen was seen as out of touch when she did not show public grief towards Diana, Princess of Wales passing. Perhaps other things such as the marriage of Prince William and Kate Middleton also reversed this trend.
This welcoming reception was also shown when the Queen visited Ireland earlier in the year, even after decades of unrest, there was a warm welcome amongst the citizens in the Republic of Ireland.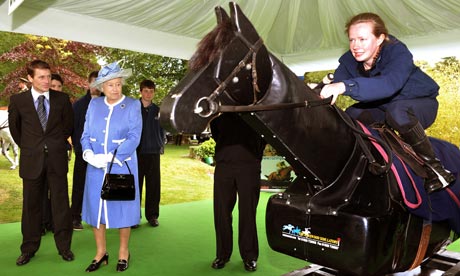 Queen Elizabeth's visit to Ireland. Picture:Pool/Getty Images and The Guardian

So the question is, does the monarchy have any significance in Australian society today?